Room Magazine's festival is back and more accessible than ever.
If you're into live music, great books and smashing the patriarchy one word at a time, Growing Room is the place to be this weekend. Room Magazine's second literary festival is hitting Mount Pleasant for four days of feminist panels, workshops and readings—and this year, accessibility is key. "We want to be a platform for voices, all voices," says Chelene Knight, the festival's programming director. True to her word, this year's festival is shaping up to be one of the most accessible events the literary community has ever seen. Workshops, panels and readings explore a wide variety of themes, including indigeneity, love, family, trauma, sex...and even witches. The cost of events echoes the diversity of topics; each one is by donation. "We know that not everybody can afford to pay for tickets," says Knight, "so we thought, what can we do so that we can afford to put this on, but still make it affordable for everyone else?" The festival organizers decided to let attendees choose for themselves how much to pay. Their hope is that more affluent participants will give what they can, while alleviating pressure from any who may be excluded from a more costly event.
Siblings Vivek Shraya and Shamik Bilgi make up the band Too Attached, performing at the Fox Cabaret for the festival's opening. (Photo: Nick Wong.) The only parts of the festival that have a set cost are the opening night party and one-on-one manuscript consultations. However, the fee for both is relatively small ($15 for the opening night party, $35 for a consultation) and Knight anticipates both will be well worth the price. She calls the opening night performance of Canadian siblings Too Attached "a gamechanger." "You don't have to be a lover of literature or deep in the writing community to enjoy , so I think that really opens it up for people. It encourages all types of people to check us out," says Knight. Similarly, the one-on-one manuscript consultations will be a chance for writers of all levels to get feedback from an established author or editor. Knight herself, Jen Sookfong Lee (The Conjoined), Adèle Barclay (If I Were in a Cage I'd Reach Out for You) and Anna Ling Kaye (former editor of PRISM international and Ricepaper magazine) are instructing the sold-out consultations. For new writers, opportunities like this are rare and costly. Knight calls this kind of personal consultation priceless.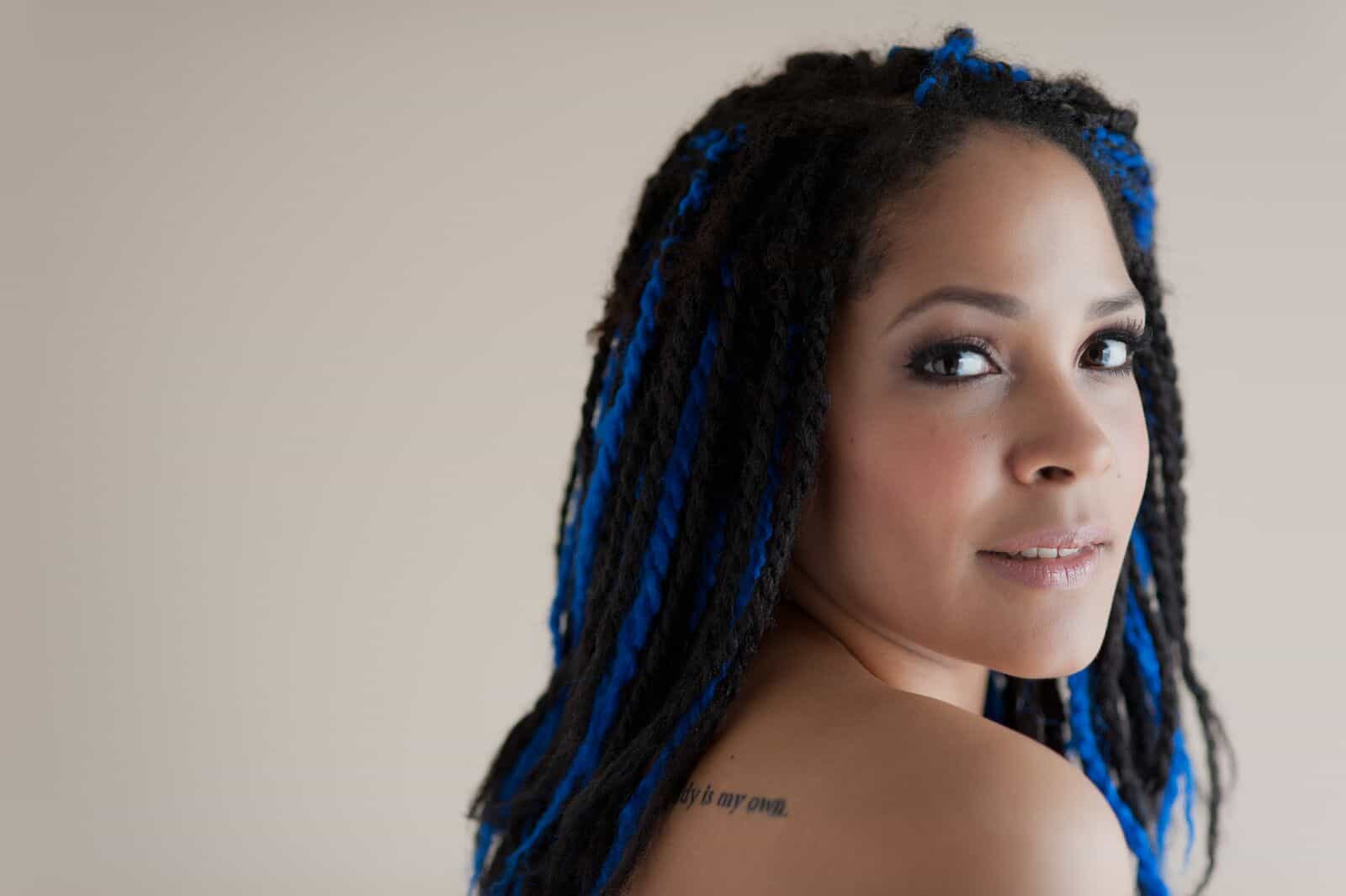 Ijeoma Oluo is joining 40 other feminist writers in Vancouver's Growing Room Festival. (Photo: Ijeoma Oluo) On top of being affordable, every Growing Room event features ASL interpretation, is wheelchair accessible, and no venue is more than a five minute stroll away from any other. This year, organizers have lined up a ton of new writers, workshop subjects and panel themes, while holding on to a few treasured speakers. Lawyer and advocate Barbara Findlay returns to teach one of last year's festival favourites, "writing white*: seeing privilege as a writer," a workshop that challenges writers to examine how their privilege affects their work. Fresh faces include Gurjinder Basran (Someone You Love is Gone), Bev Sellars (They Called Me Number One) and Ijeoma Oluo, who Knight herself is thrilled to be on a panel with. "I think is a stellar writer," says Knight, who is on two panels with Oluo, one on genre in memoir and another on self-care when writing. Oluo's bestselling book So You Want to Talk About Race tackles the complicated reality of current racial landscapes, and her courage, eloquence and sheer intelligence can be downright intimidating. "I'm going to be so nervous sitting beside her," laughs Knight, "I'm just in awe." Watching established authors fangirl over each other was definitely a highlight of last year's festival (check out Jen Sookfong Lee, Amber Dawn and Carleigh Baker's Twitter accounts for #supportgoals). Despite all of the festival adjustments this year, it looks like feminist writers' diehard support for one another remains unchanged.
Panelists enjoying themselves at last year's festival. (Photo: Alyssa Hirose.)
---
Growing Room Literary Festival
Thursday, March 1st - Sunday, March 4th Various venues; see website for schedule and details. Tickets available here. This festival will take place on the traditional, unceded, and ancestral territory of the Musqueam, Tsleil-Waututh and Squamish peoples.